Showing Entries with tag "Alumni Event"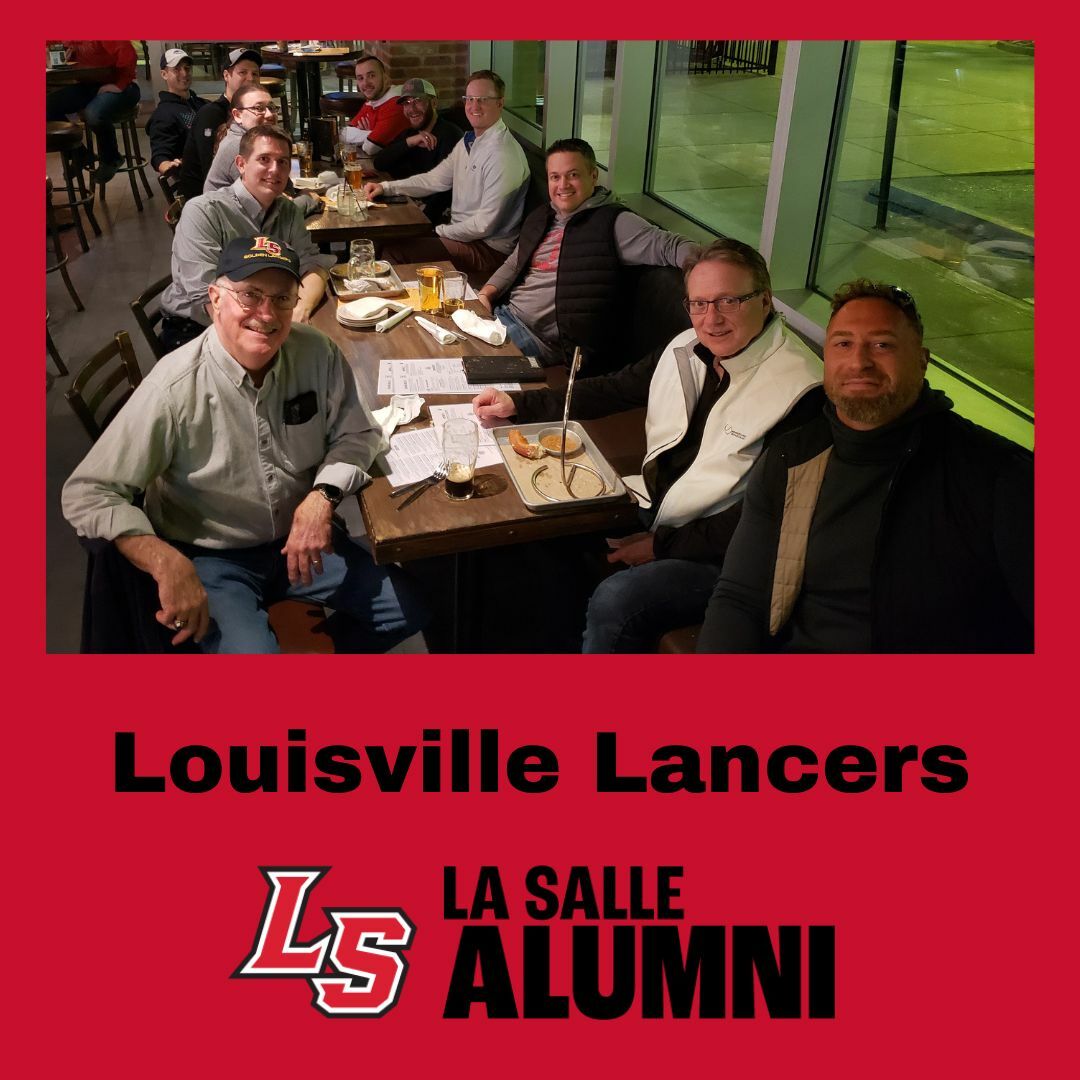 The Lancer Tri-state City Caravan continued last evening as we traveled down to Louisville.
There were Lancers represented from the 1960's to the 2010's!
It was amazing to see the turnout, hear the stories and talk about life in Louisville with our Lasallian brothers!
The La Salle brotherhood is ...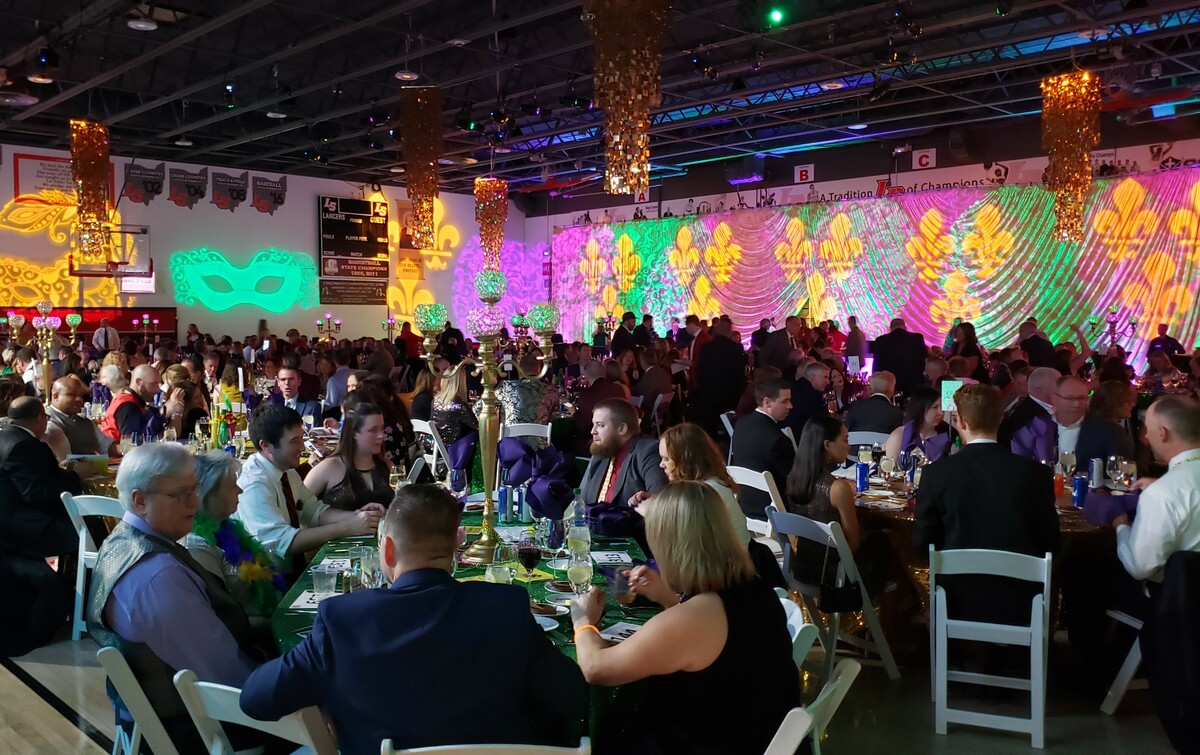 It was an amazing evening of support done in a New Orleans setting.
The 2023 Camelot Auction was full of entertainment from bottles of bourbon, to Lancers helping Lancers and even a good looking puppy!
Thanks to everyone who participated in person or online! Because of events like this our alma ...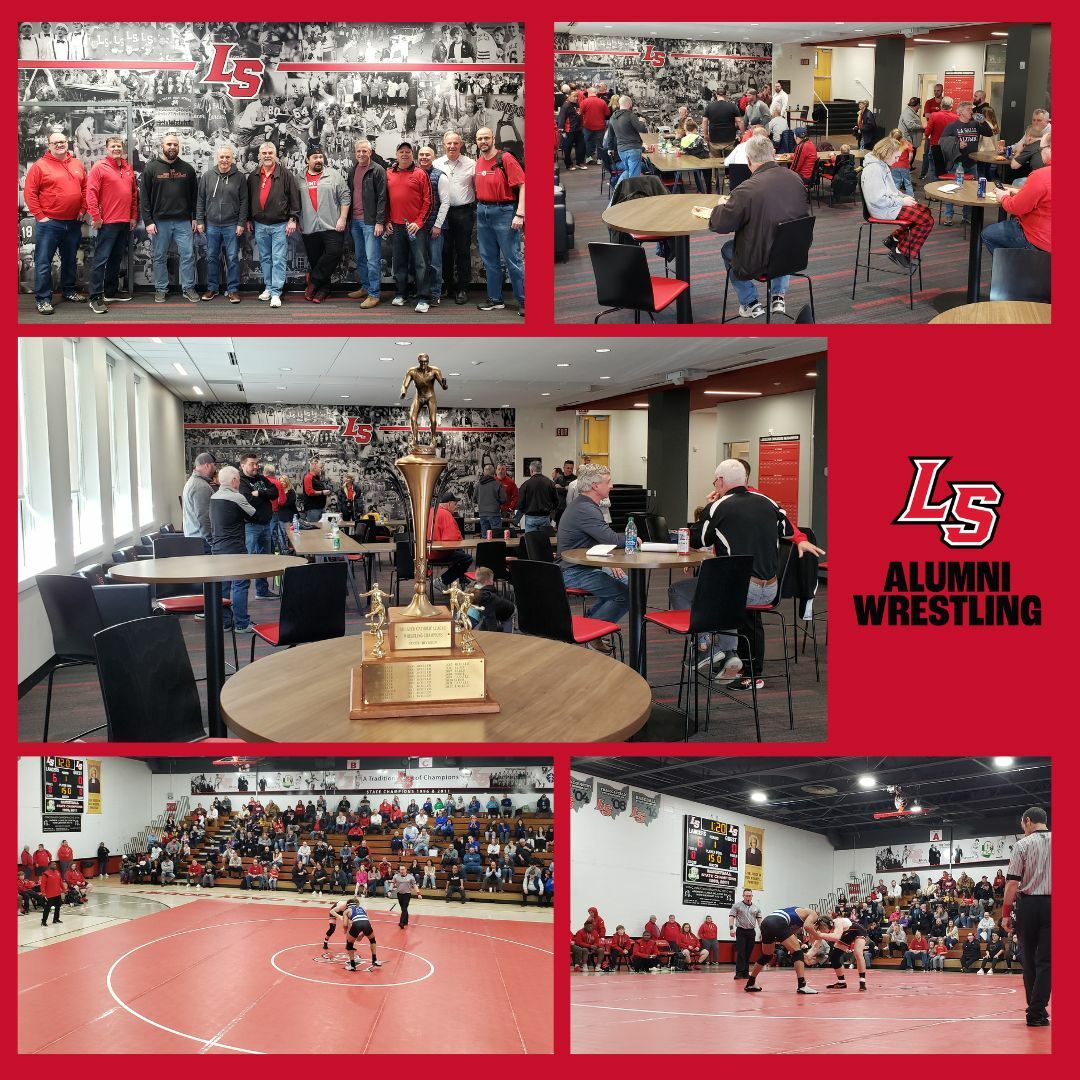 Our Lancer Wrestling Alumni had the opportunity to watch their alma mater's program earn their 3rd straight GCL Dual Title!
It was an amazing afternoon of wrestling, reconnecting, reminiscing and visiting their old stomping grounds!
This alumni gathering had many generations attend from our first ...
Our 2023 Sports Stag was a huge hit and ended up ranked #7 in all time profits out of our 38 years of holding this outstanding event!
We can not thank those that participated in any way enough for all your efforts! It was a job well done by Cecilia Long, our events coordinator, in cooperation wit...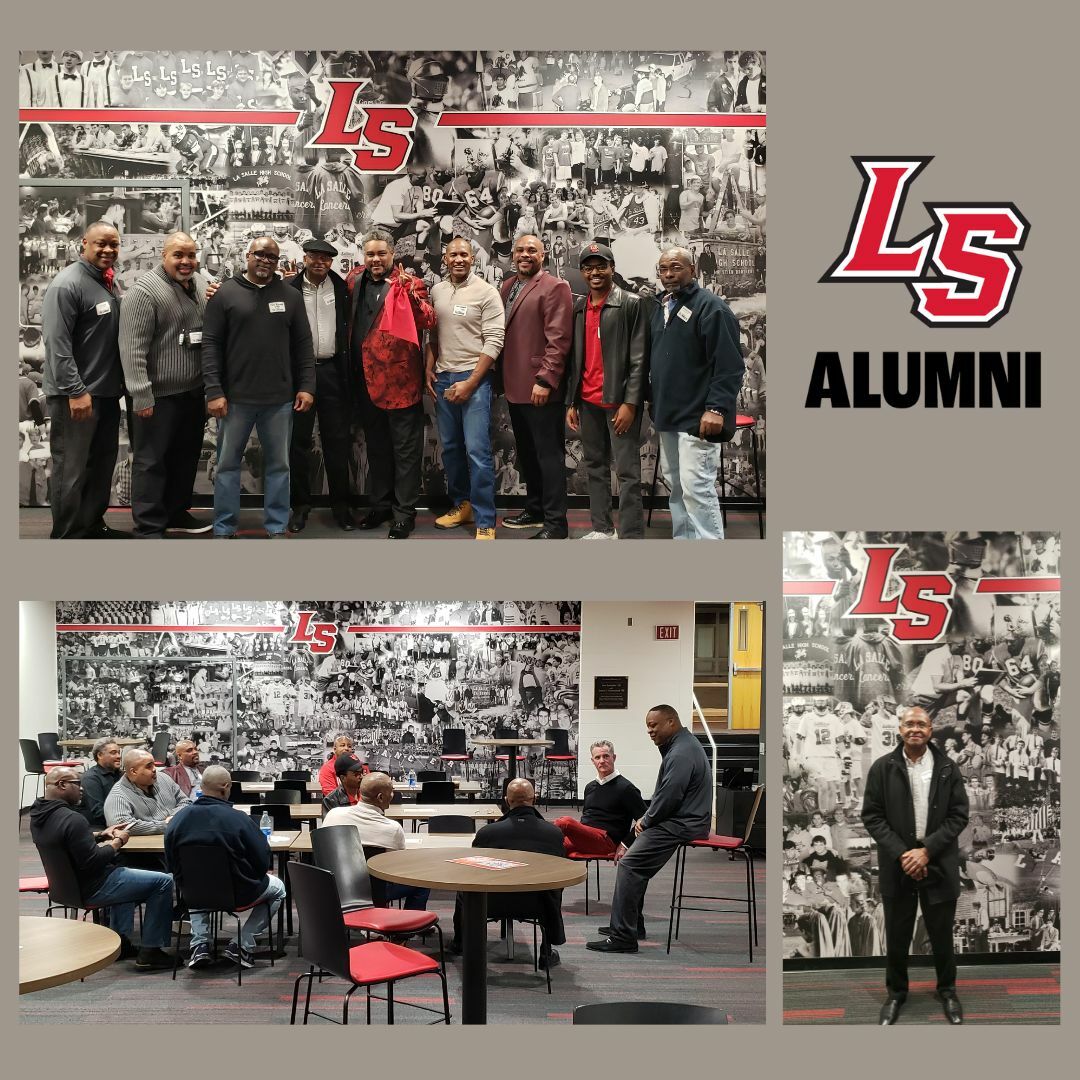 As we finished up Catholic Schools week and headed into February, we were able to hold a social for some of our over 300 African American Alumni.
We were honored to have alumni from Las Vegas, Minneapolis, Kansas City and also locally located, join us for some good food, good drinks, intentional di...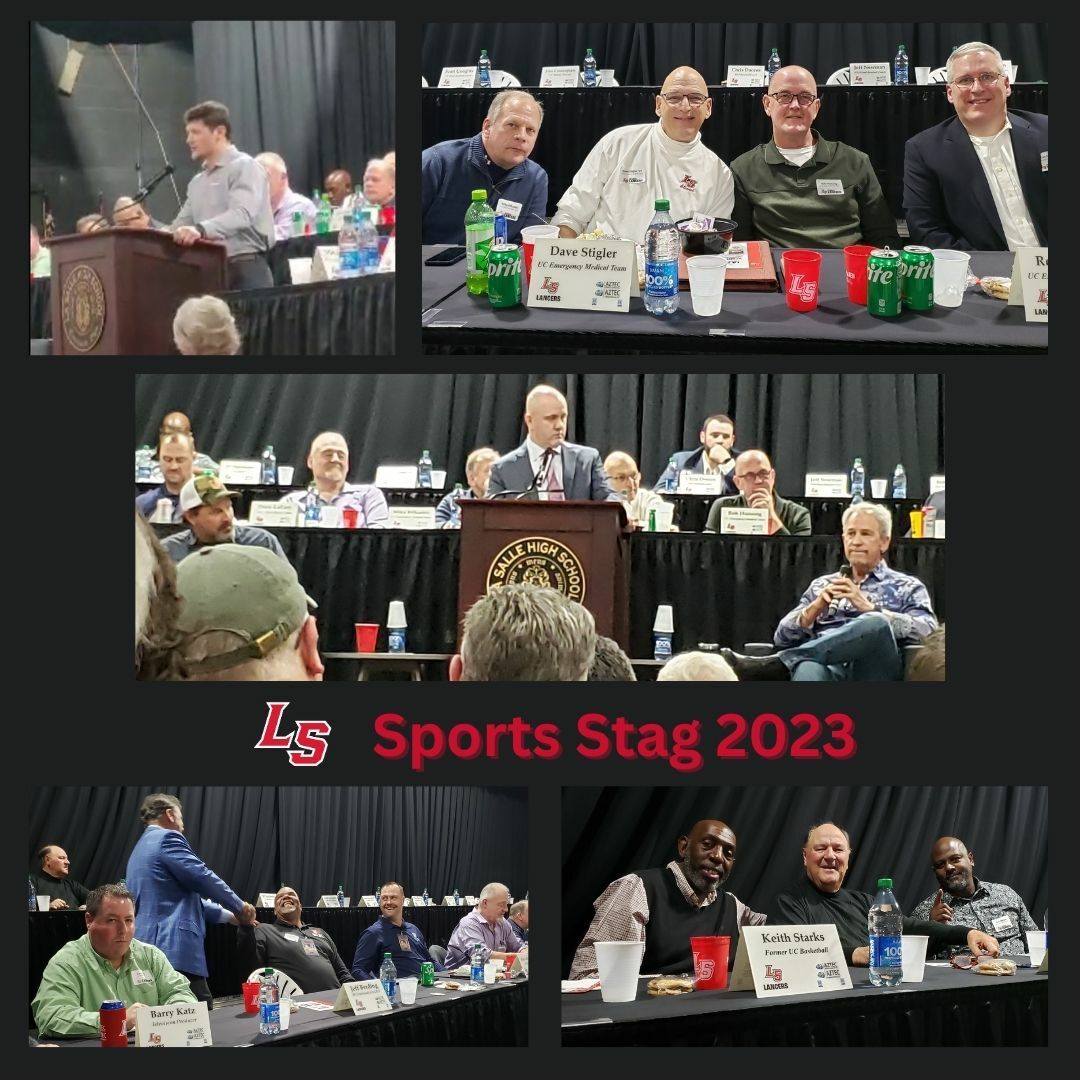 This year's La Salle Sports Stag was made a little more special by our dais guests that were able to attend:
Luke Doerger's '16 special tribute to his father Tom '81.
Dave Stigler '77 and some of the UC Medical Emergency Team that helped save Damar Hamlin's life.
Lancer Legends
NFL Alumni
FCC ...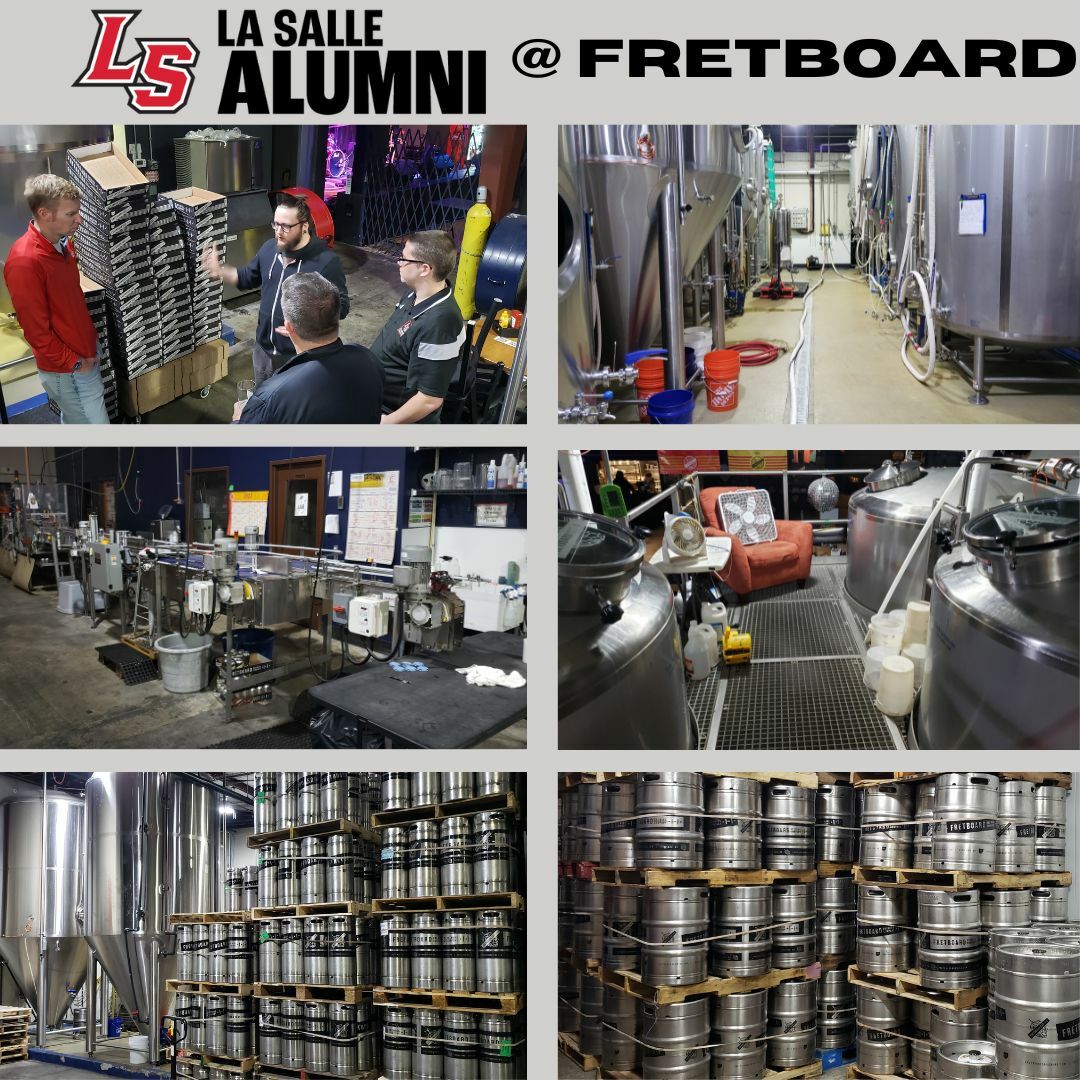 Last Friday our first Young Alumni Establishment Tour stop was at Lancer owned and operated Fretboard Brewing in Blue Ash.
Our Young Alumni were treated to some Young Alumni networking, the La Salle vs. St. X basketball game, a live band and Fretboard went out of their way on a very busy night t...
The class of '64 has done it again!
Not only were they the first class to graduate from La Salle High School, they now are the first class to have one of their monthly luncheon gatherings at La Salle High School!
It was awesome to have so many back into our Alumni Room for socializing, hearing fro...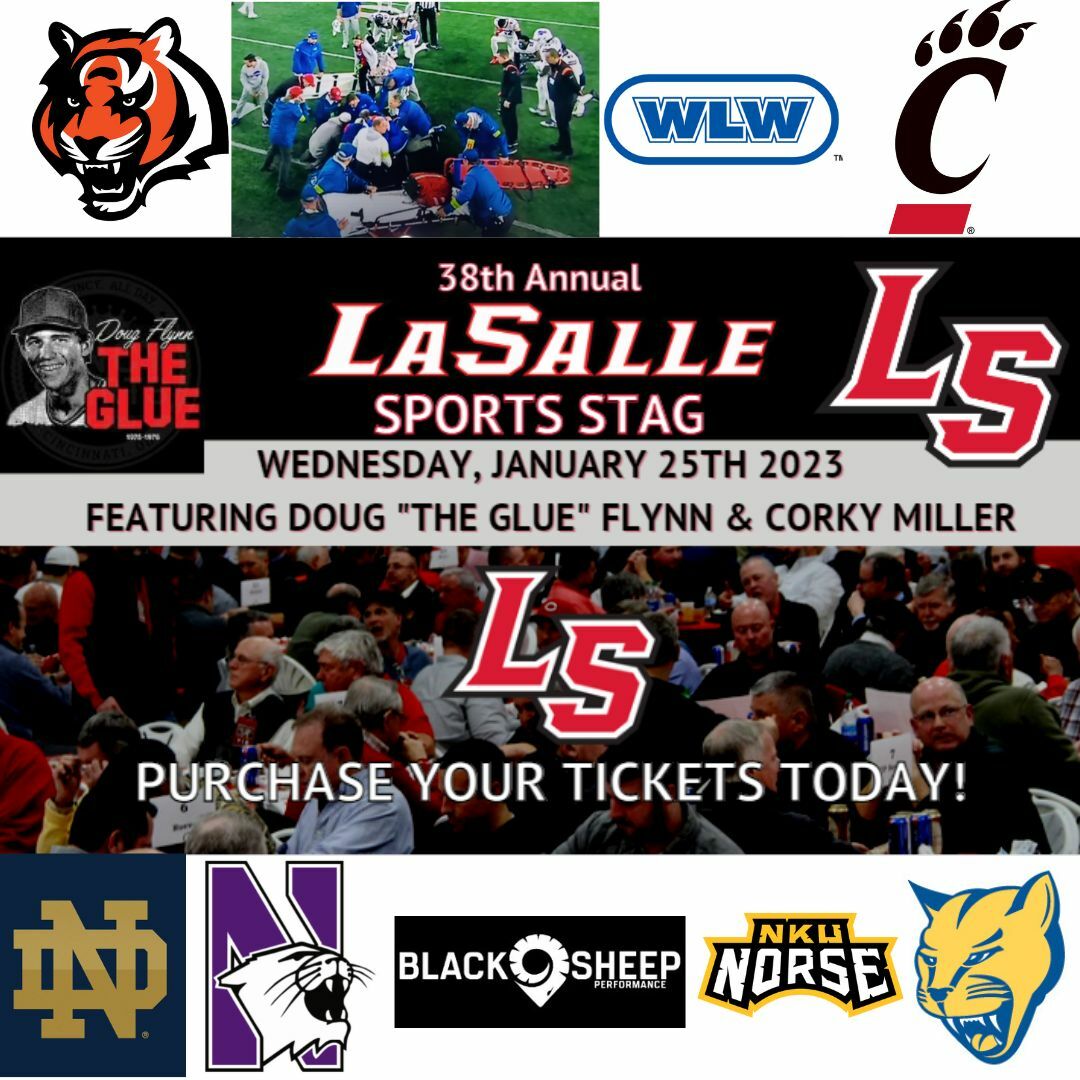 We are only a week away from our Annual Sport Stag!
Check out where all of our committed distinguished guests are coming from with even more coming in everyday!
Get your tickets and get to see all kinds of Lancer Legends and sports guests! Click here for yours!
#LancerAlumni
#LancerLegends
#LRD...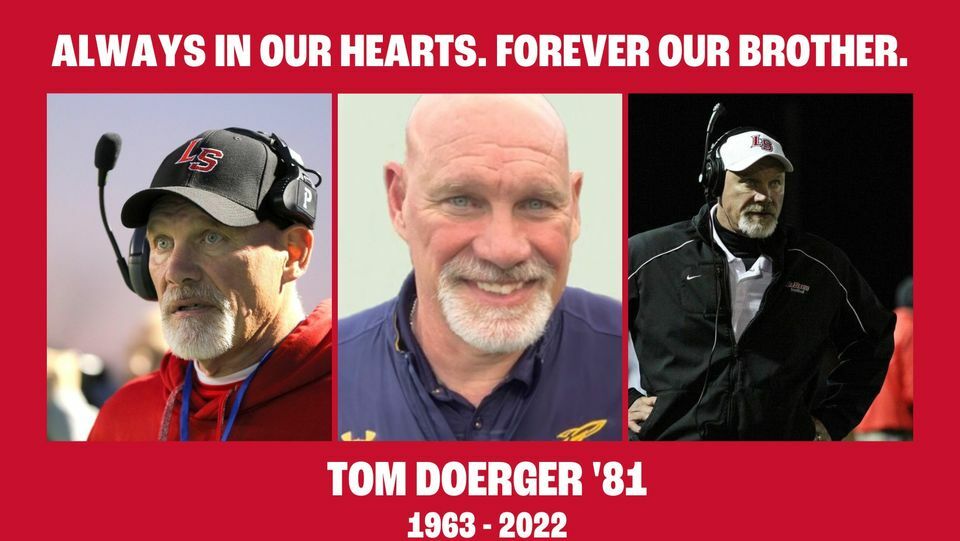 We will meet again one day in paradise.
Romans 14:7-9 reads,
Life and death are both in God's hands.
"Brothers and sisters: No one lives for oneself, and no one dies for oneself. For if we live, we live for the Lord, and if we die, we die for the Lord; so then, whether we live or die, we...