Class of '65 luncheon - a different approach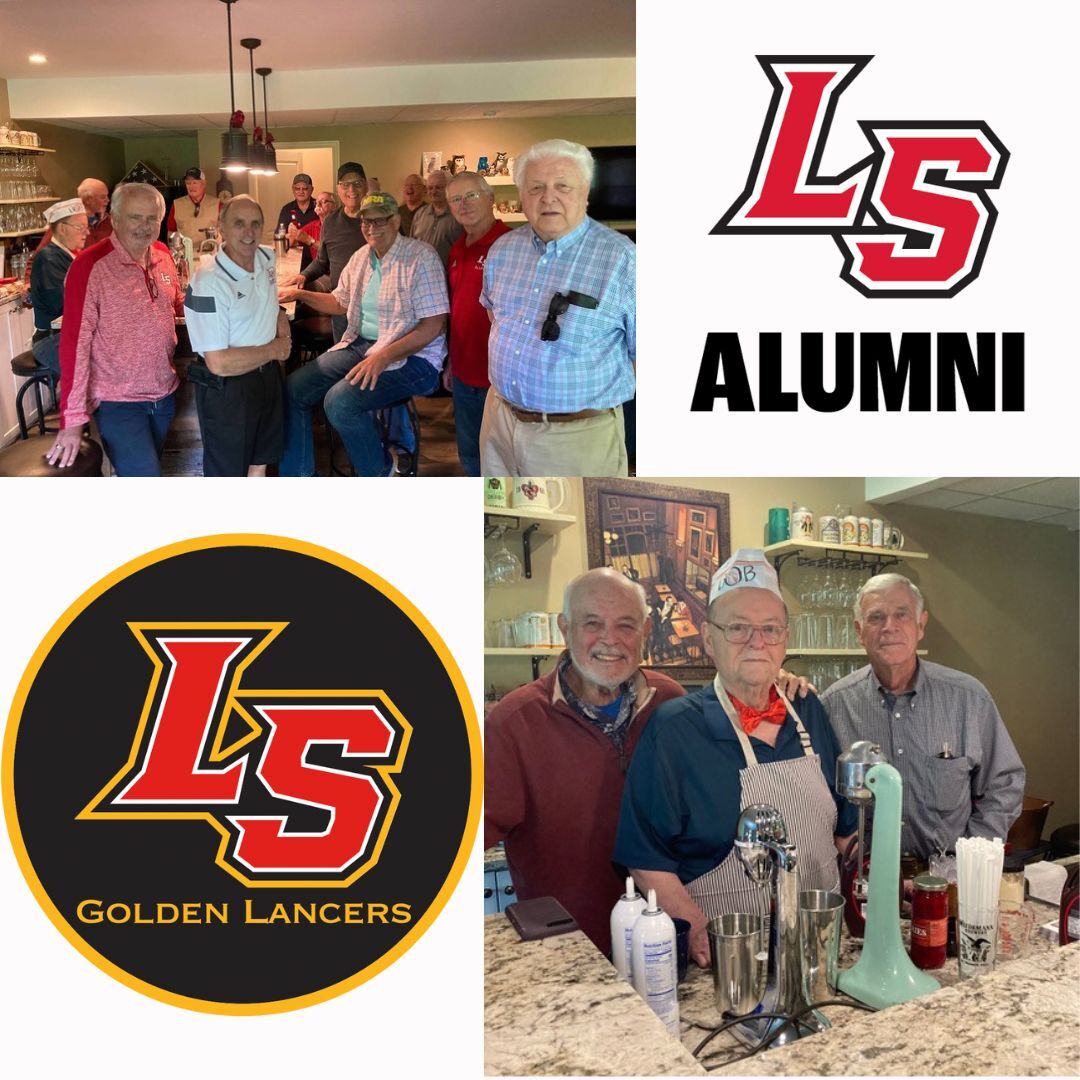 The class of '65 took a different approach to their regular luncheon and attended at one of their own homes for their gathering.
Per Bob Abrams:
"Back to the Future Class of 1965 Monthly Luncheon"
We had a special 1965 class lunch May 18 at Mike Collins house with twenty-five in attendance. Bob Besse, one of our class icons has limited mobility, so he can no longer attend our "Old Farts"luncheons. So, we brought the luncheon to him. He lives directly across the street from Mike Collins house, so we were able to move Bob over to Mike's house. This is when the fun began. I call it "Back to the Future" Several of the gang wanted to create some special moments when they would meet at Besse Pharmacy in their younger years. (like 60 + years ago) Bob Besse made milk shakes at his Dad's Pharmacy.It was a wonderful time to grow up! Believe it or not, the gang rounded up some old fashion Hamilton Beach mixers, like the ones used at the Pharmacy. Bob Besse put on his ice cream hat along with a red bow tie and made milk shakes just like the old days. Ray Doth and Mike Collins are very talented musicians and provided the entertainment. Ray played the keyboard and Mike played the guitar and sang some Jimmy Buffet music. These guys are really good and at one time played professionally. Then a special appearance by John Specht lead to some of the funniest jokes I have every heard. It was a great day and something we will always remember.
#LancerAlumni
#GoldenLancers
#LRD