Military Appreciation Night - Once in a lifetime experience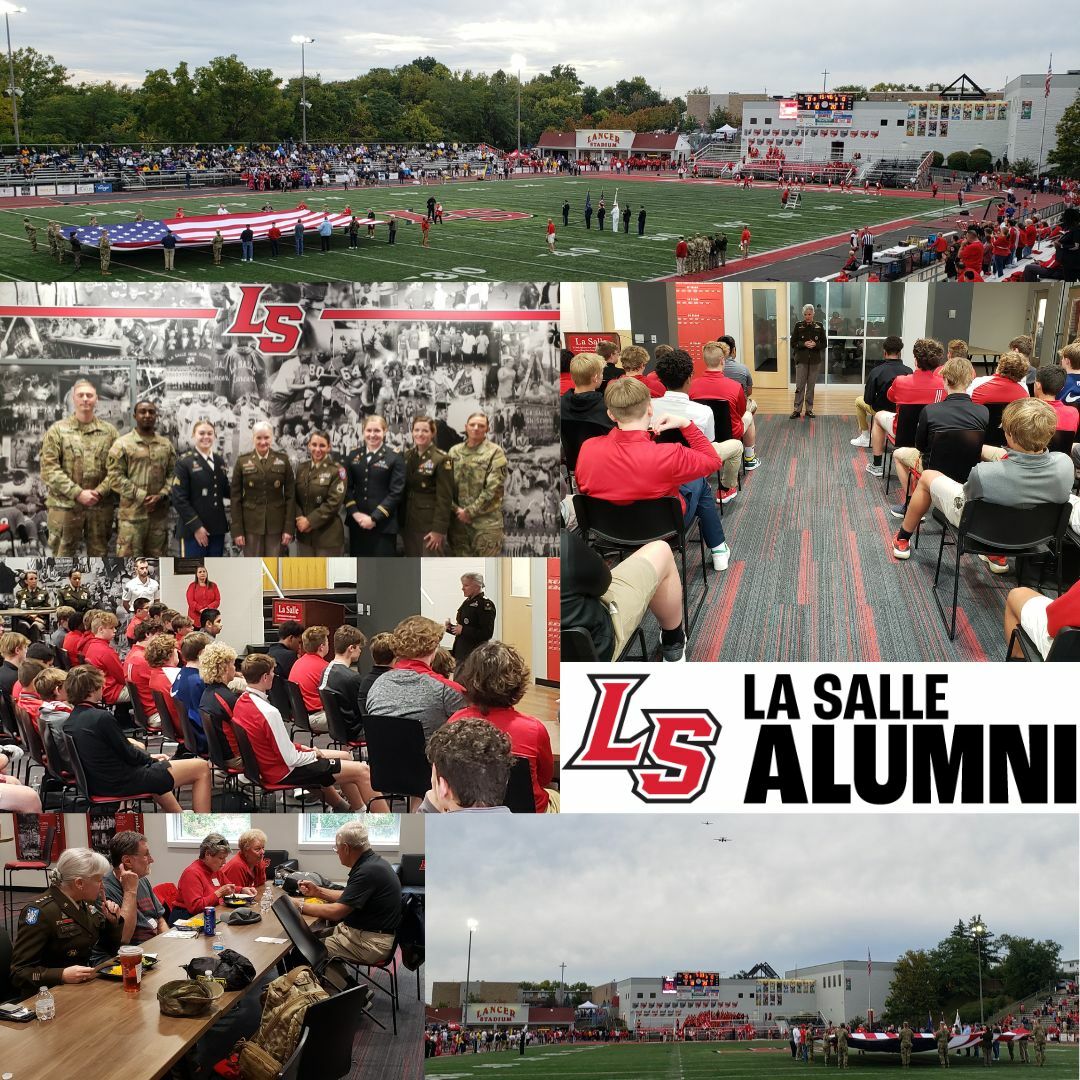 It is a once in lifetime experience when our Lasallian community gets to have a three star general interact with our students, staff, alumni and our community veterans!
A big thank you goes out to Lieutenant General Laura A. Potter and the rest of her Army team for providing us with this opportunity.
None of this would have been possible without the leadership of our own Associate Advancement Director Joe Wenning '15.
A job well done by all involved!
#CalledToServe
#LancerMilitary
#3StarGeneral
#Flyover
#LancerFootball
#LRD