Young Alumni treated well at Fretboard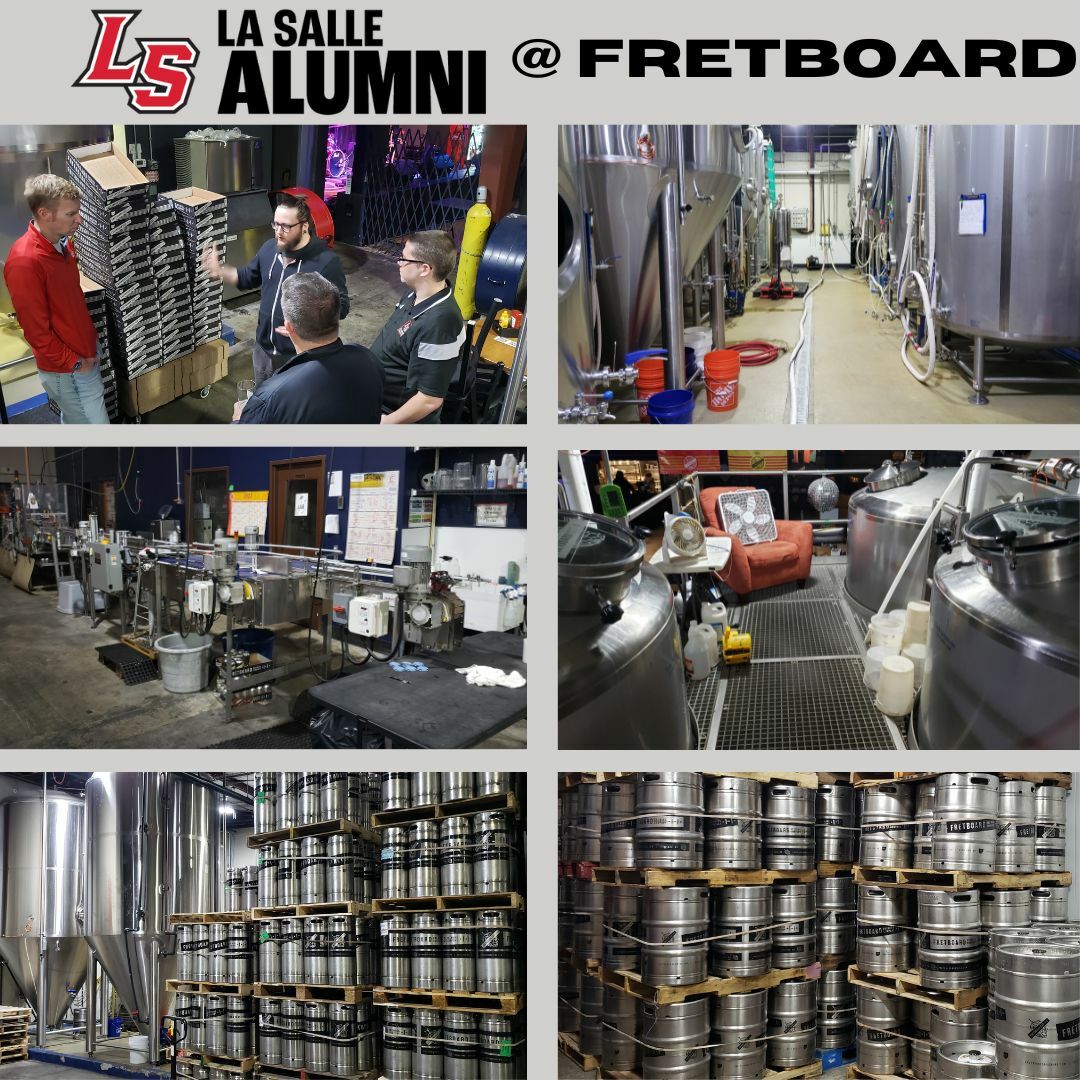 Last Friday our first Young Alumni Establishment Tour stop was at Lancer owned and operated Fretboard Brewing in Blue Ash.
Our Young Alumni were treated to some Young Alumni networking, the La Salle vs. St. X basketball game, a live band and Fretboard went out of their way on a very busy night to give their fellow Lancer brothers a tour of the brewery!
It was a great way to kick off our YA Establishment Tour! Keep your eyes open for next month's establishment visit!
#LancerYoungAlumni
#LancerFretboard
#LRD