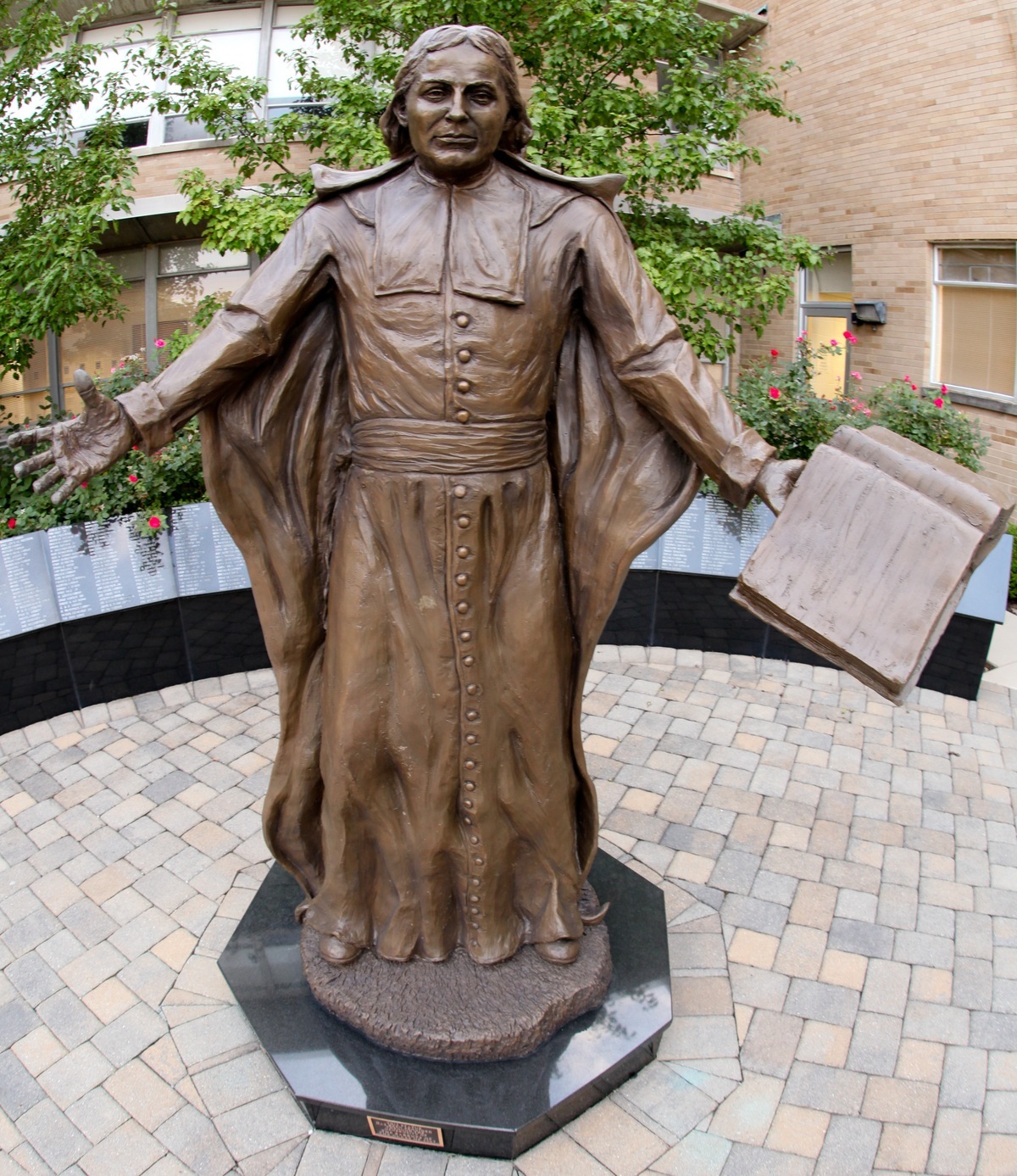 As we begin our 63rd year here at La Salle, the tradition of St. John Baptist de La Salle continues, with La Salle High School leading the Midwest through excellence in academics and athletics. Everyone who has been involved with this great school has helped to build a tradition, a history, and a reputation which is untouched by any other school in the city.
Another constant over the years at La Salle High School is our bond as alumni. One of the most common statements made about La Salle graduates is how close we are as a whole. More than 12,000 alumni throughout all 50 states and beyond is a testament to the good work that the Christian Brothers have accomplished through the years, yet we are one!
Our greatest richness, as Lancers, lies in our people – Brothers, teachers, students and especially our fellow alumni. The boys who enter La Salle High School and endure its rigorous course of study graduate as men and are proud to take with them an incredible work ethic and a strong Lasallian spirit. There is a wealth of talent and resources that sets our alumni apart and makes them valuable assets as they lead and serve their communities.
The mission of the La Salle High School Alumni Association is to ensure that we never lose sight of this fact, and encourage all of our alumni to be involved with our association. The Alumni Association sponsors a number of events throughout the year, including tailgates, class reunions, annual alumni golf outings, Lasallian service awards, alumni Mass and breakfasts, Lenten reflections, annual fund drives and much more!
The Office of Alumni Relations is located inside La Salle High School and is open from 7:30 a.m. until 4 p.m. during the school day.