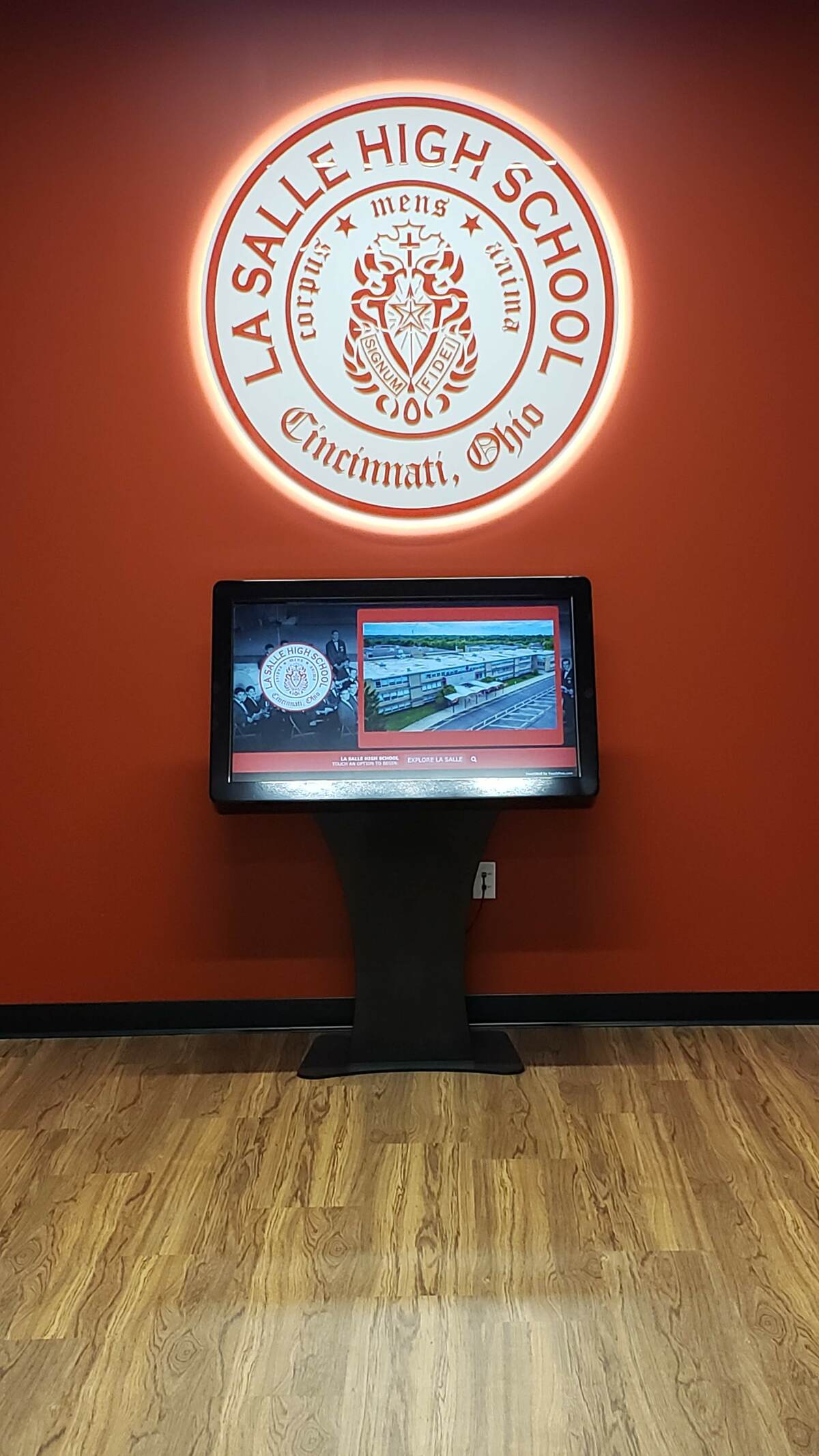 The Schoenlaub Lancer Kiosk was installed in October of 2021 in our Kelhoffer/Schoenlaub Alumni Heritage Room.
It is the central location for all of La Salle Lancer History!
It is constantly being updated with our rich traditions of the past, including as much information as we can share of all of our Lasallian Alumni brothers!
Come back and visit the Kiosk! Reminiscce, network, communicate and support all things 3091 North Bend Road.
The Kiosk is a constant work in progress and if you have interest in being involved in its updating please contact Brian Heidorn.