2019 Veterans Appreciation Day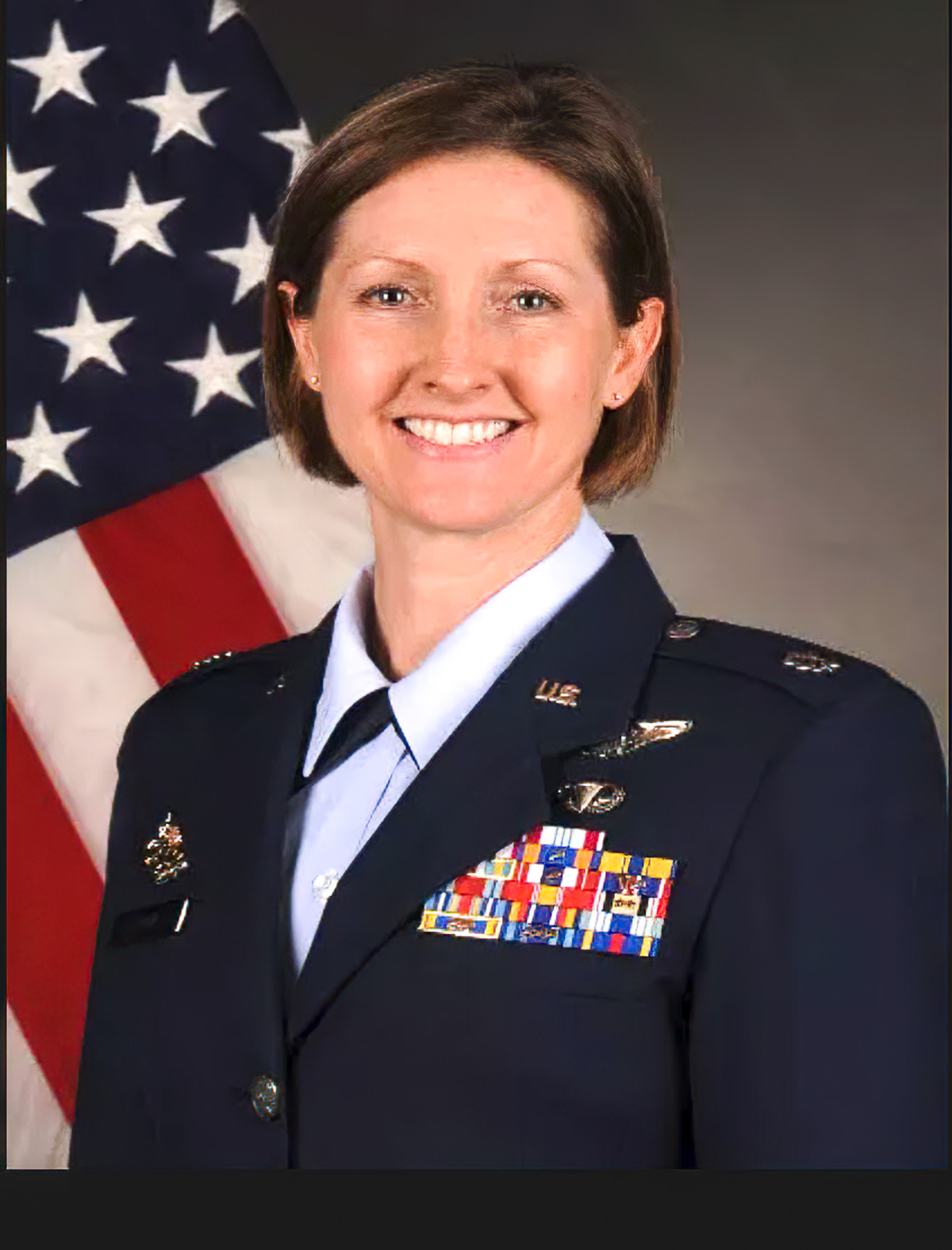 Guest Speaker
Lt. Col. Angela Ochoa is the chief of senior leader management for Air Mobility Command (AMC/A1L) at Scott Air Force Base, Illinois. In this position, she is the advisor to the commander, Air Mobility Command, for senior leader issues within the command. Prior to her current assignment, she was the commander, 61st Airlift Squadron, 19th Operations Group, 19th Airlift Wing, Little Rock Air Force Base, Arkansas.
Col. Ochoa received her commission in 2001 after graduating from the United States Air Force Academy. she completed specialized undergraduate pilot training in 2003 and served as an aircraft commander, instructor pilot, and evaluator pilot in the C-130e/H1/H3 and C-130J Hercules. Col. Ochoa is a command pilot with more than 2,800 hours and 900 combat hours.
During her career, Col. Ochoa has flown in operations Enduring Freedom, Iraqi Freedom, Resolute Support, Freedom's Sentinel, and Volant Shogun. She served as a joint strategic planner, Joint Exercises and Training Division, Directorate for Joint Force Development, Joint Staff, Pentagon, Washington D.C.. Col. Ochoa served as an Air Force Fellow in the McConn public policy internship at the McCourt School of Public Policy, Georgetown University, Washington D.C.
She is a distinguished graduate of specialized undergraduate pilot training and C-130 initial qualification training. Col. Ochoa received the Commandant's Leadership Award and is a distinguished graduate of squadron officer school.
Lt. Col. Angela Ochoa is the daughter of Don Feldman - La Salle class of 1967.
With Lt Col Ochoa today - Raul, Angela's husband, a 2001 United States Air Force Academy graduate who had deployments in Afghanistan and Iraq as an aviator - Their daughters - Elsa and Seanna. Angela's parents Don & Mary Feldman. Angela's uncle and aunt - Bernie and Amy Bueter. Angela's cousin Beth Barney and Beth's husband, Jason.

Event Pictures
Mary Hoffman's pictures
FACES at the event
Event Video
Event VIDEO (YouTube 53 min)
Event - News Coverage