Daniel Wetterich '15 had to have season ending wrist surgery in 2022. He is now able to get back into the swinging of the clubs and start rehabbing for his return to the PGA. We are glad to be able to provide the space in our La Salle Indoor Golf Room for him to do so!
Good luck Daniel!
#Lance...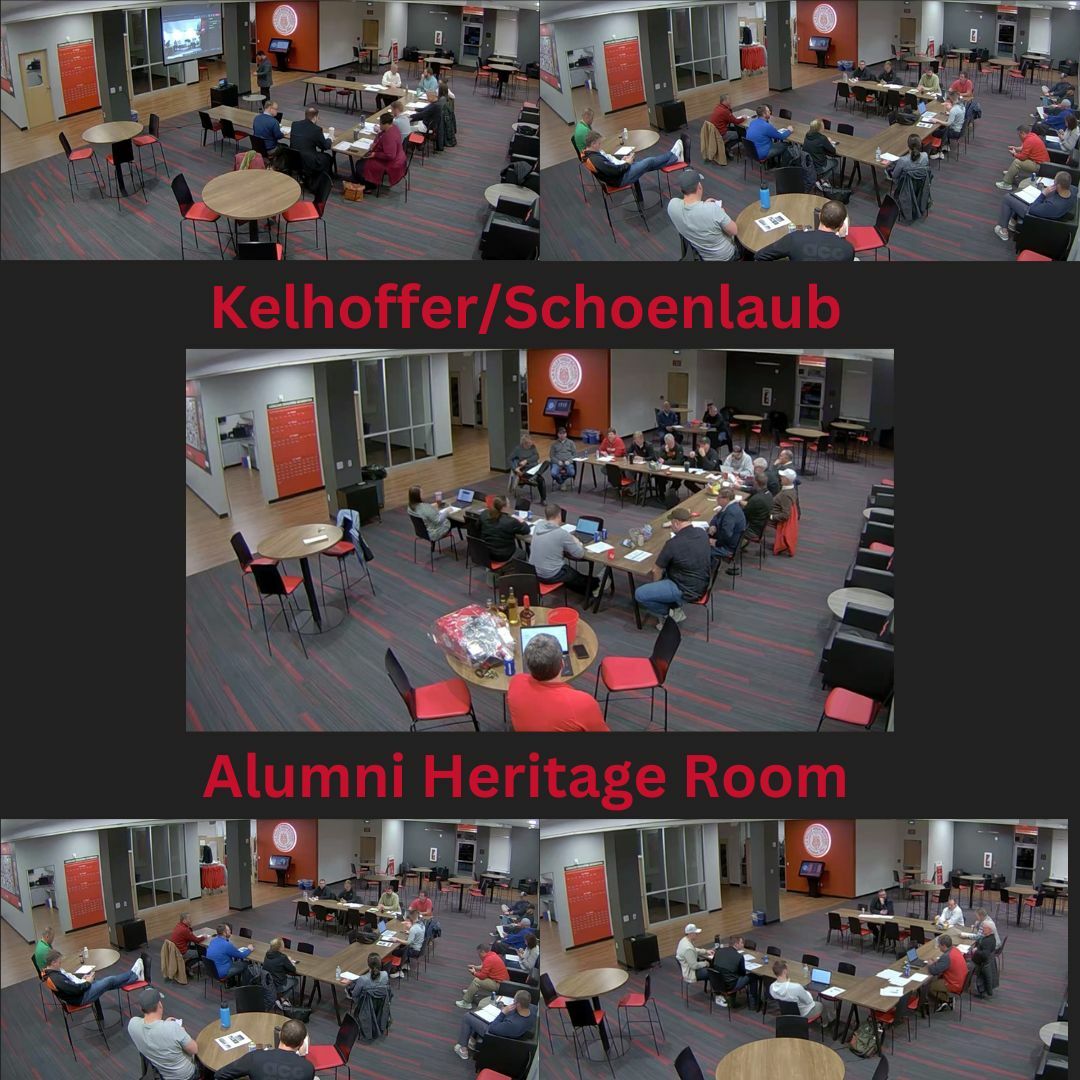 The success of the Kelhoffer Schoenlaub Alumni Heritage Room continues to be a place a lot of our La Salle educators, alumni and community desire to be when a gathering space is needed.
Just this week the:
La Salle Presidential Search Committee
WLWT - Drue Chrisman Interview
St. James Athlet...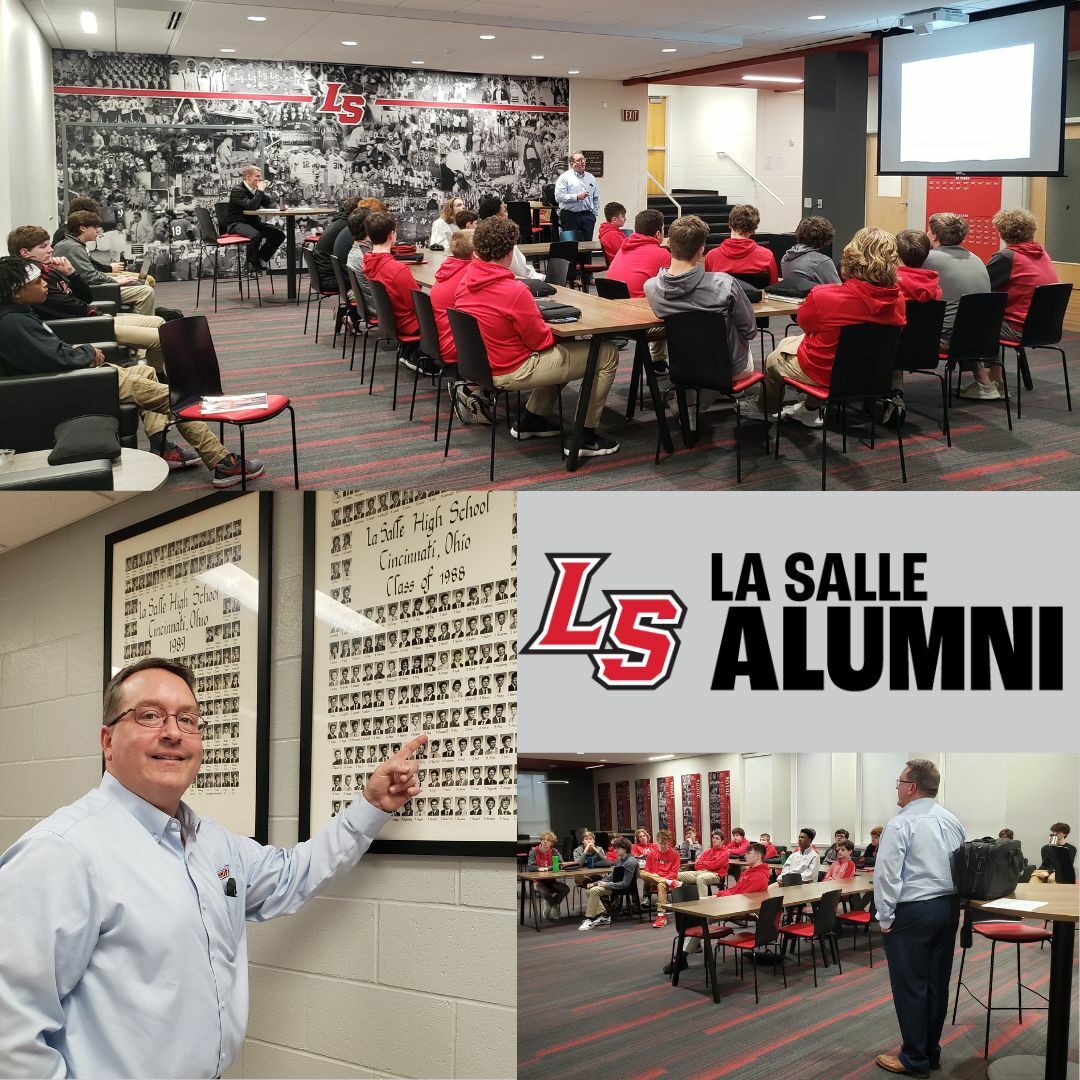 They keep returning to give back what was given to them..... and it is awesome!
Al Noe '88 works for Summit Racing Equipment and returned to his alma mater from Macedonia, OH to talk with our students about some Marketing. It was amazing to see him provide some experience to our current students ...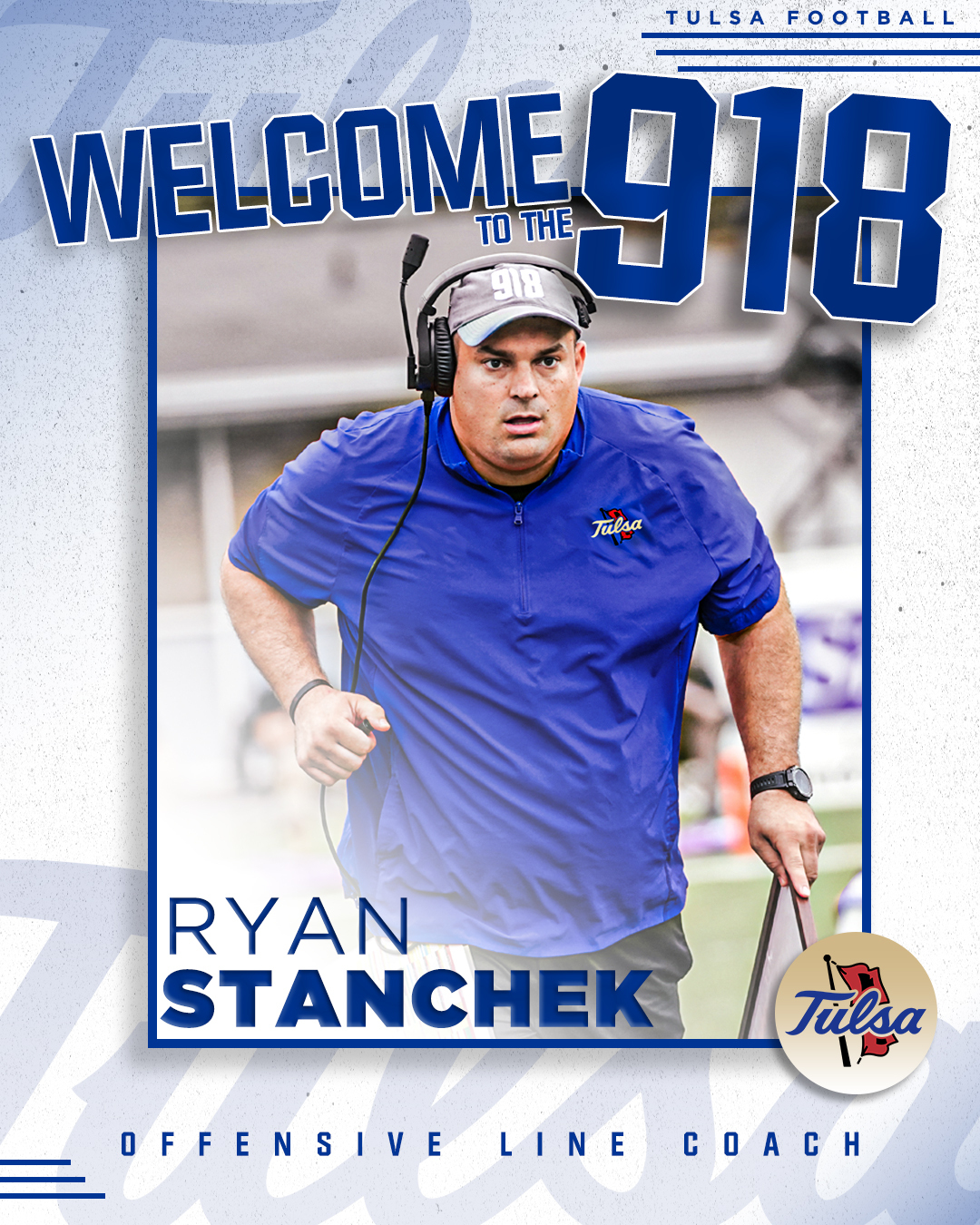 Ryan Stanchek '04 has accepted the offensive line coaching position at Tulsa.
Good luck Ryan as you continue to chase your dreams at the next level!
#LancerAlumni
#LancerFootball
#LRD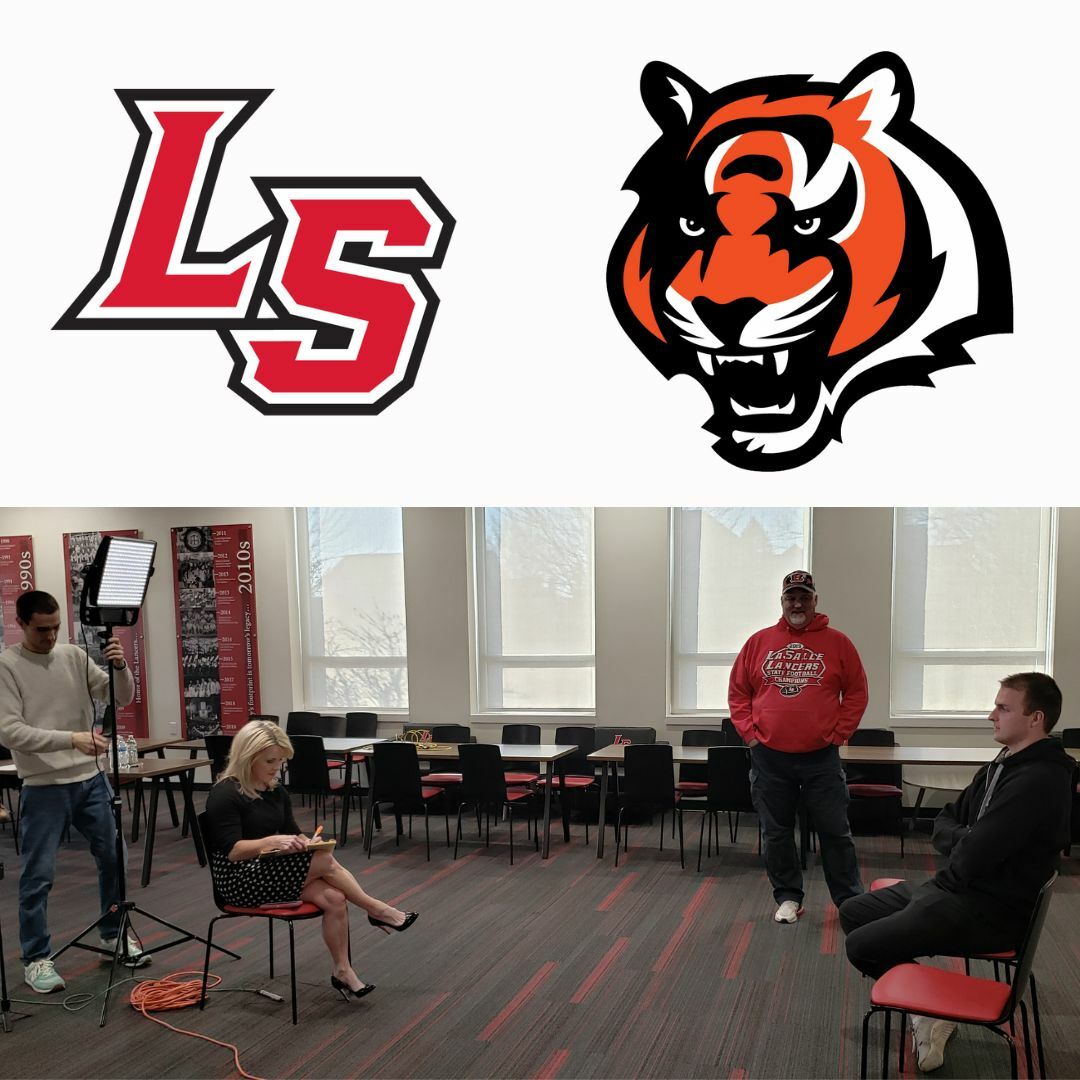 Drue Chrisman '16 returned to his alma mater for his 1st round playoff interview with WLWT.
It was an honor, not only to have Drue back on campus as he starts his role as the AFC North Champion Bengals punter, but also as they begin an NFL playoff run.
We were humbled to hear Drue speak about the...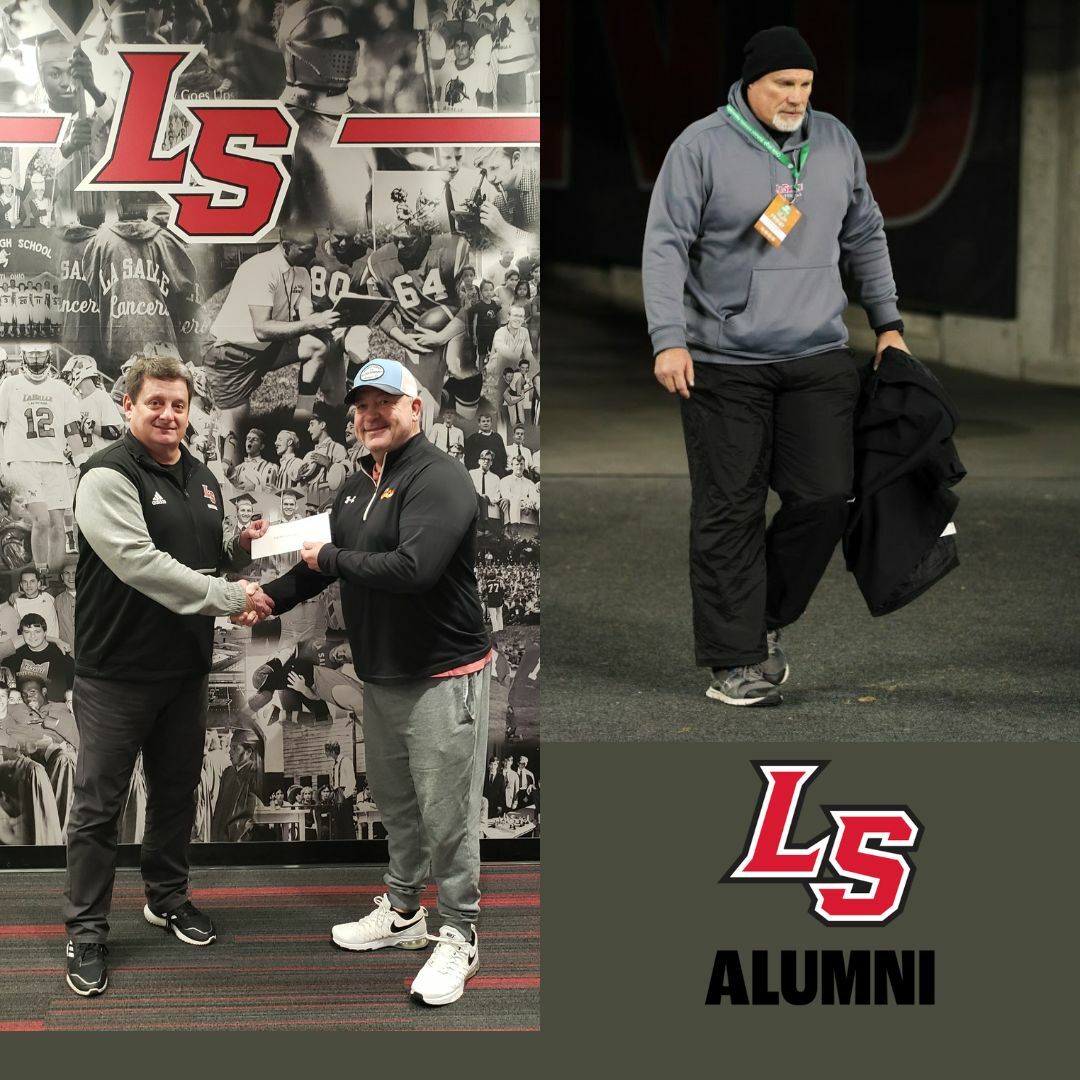 Last Friday Ron Riedy '77 stopped by La Salle to make a sizable contribution to the Tom Doerger '81 Scholarship.
Ronny donated on behalf of the Kenny Kiffmeyer Foundation that he runs alongside Kenny's daughters Amber Flannery and Sarah Evans.
We are always humbled by the generosity of our alumni ...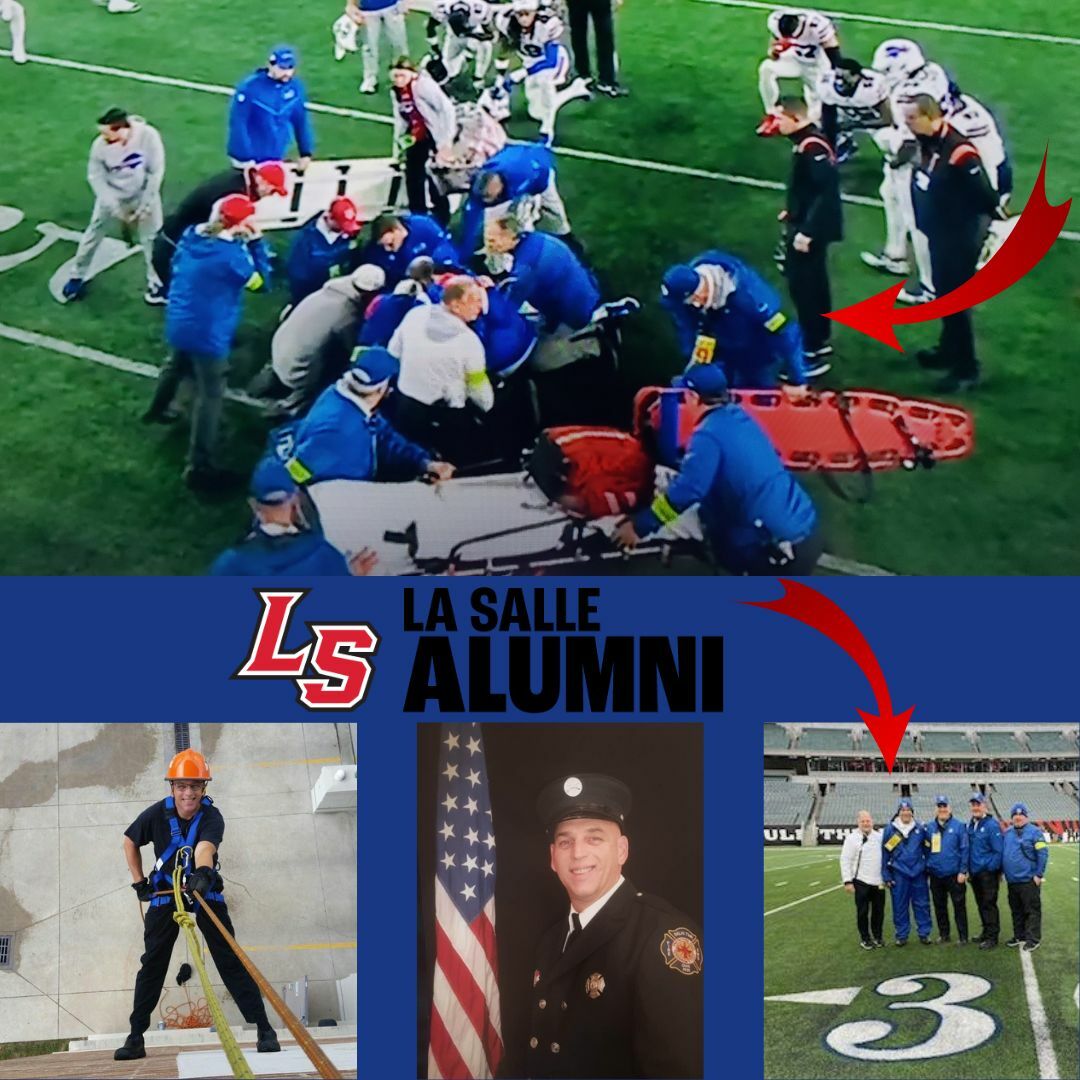 We have been patiently waiting for the opportunity to share an amazing story about one of our Lancer brothers saving the life of fellow Lasallian and Buffalo Bill Damar Hamlin.
Most of NFL nation was watching at the tragic moment that Damar fell and needed emergency treatment that would save his li...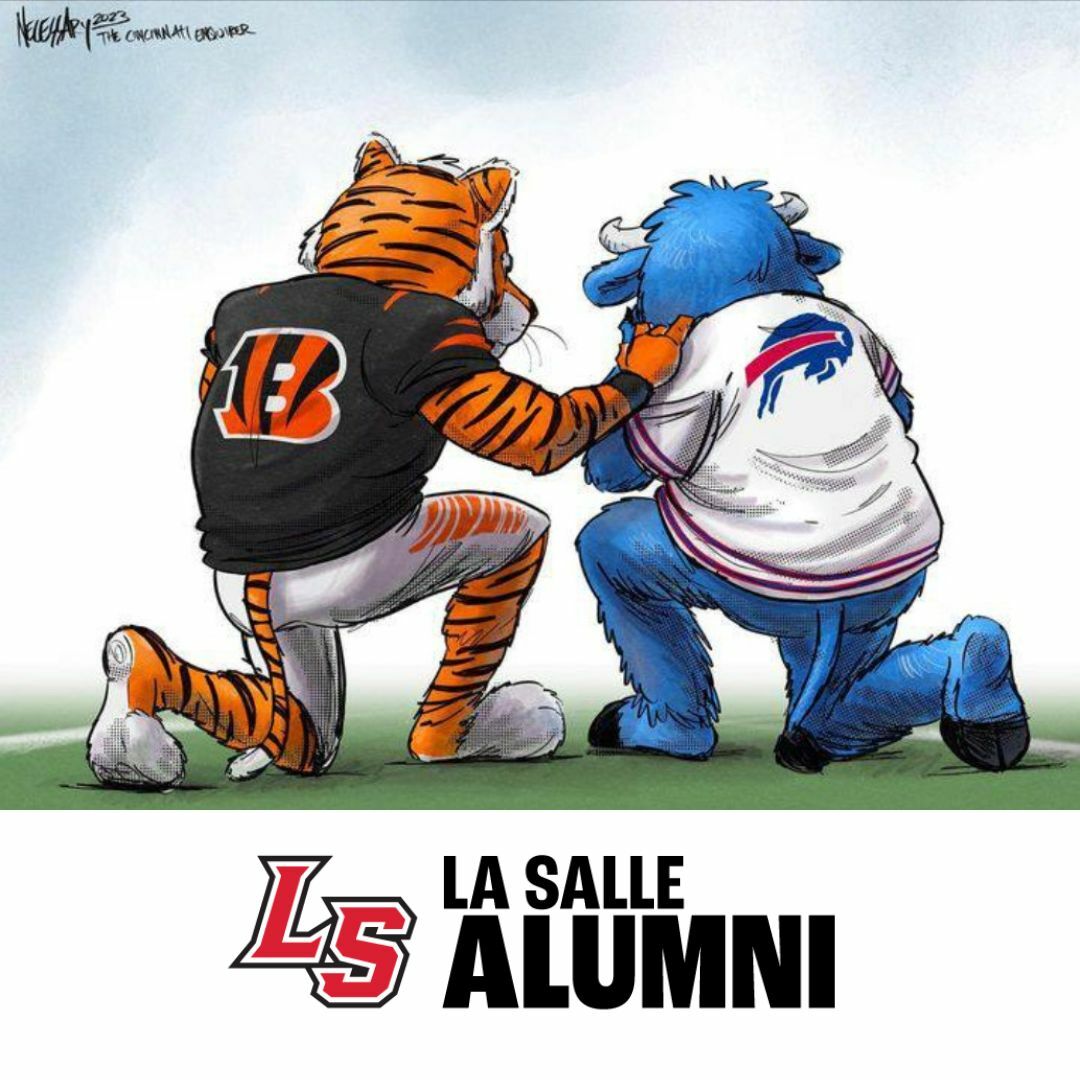 We have been checking in on our Lancer Bengals to see how they are doing after the unprecedented injury that occurred Monday night at PayCor Stadium.
Drue Chrisman '16 (Bengals Punter) - "Doing well. I appreciate the Lancer Nation reaching out."
Mike Weber '91 (Bengals Game Time Stage Manager) - ...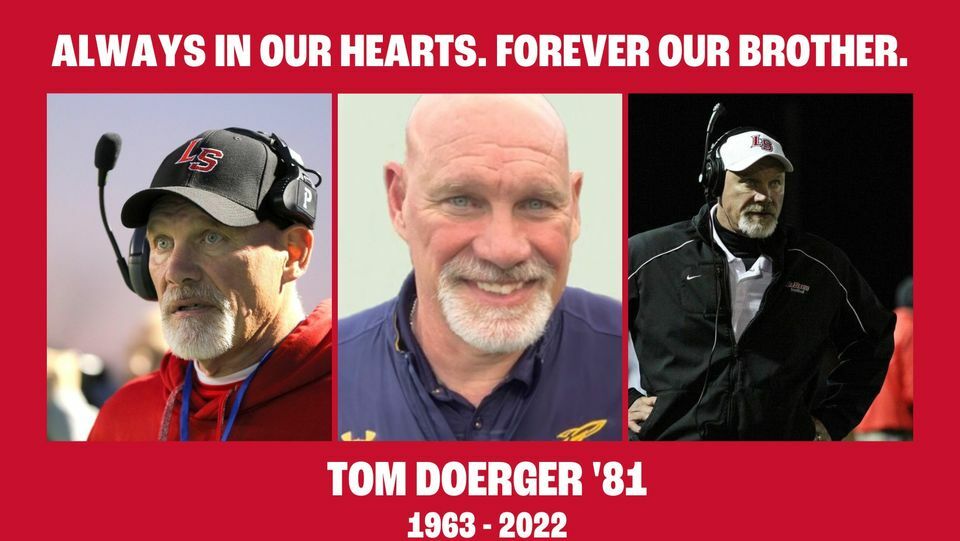 We will meet again one day in paradise.
Romans 14:7-9 reads,
Life and death are both in God's hands.
"Brothers and sisters: No one lives for oneself, and no one dies for oneself. For if we live, we live for the Lord, and if we die, we die for the Lord; so then, whether we live or die, we...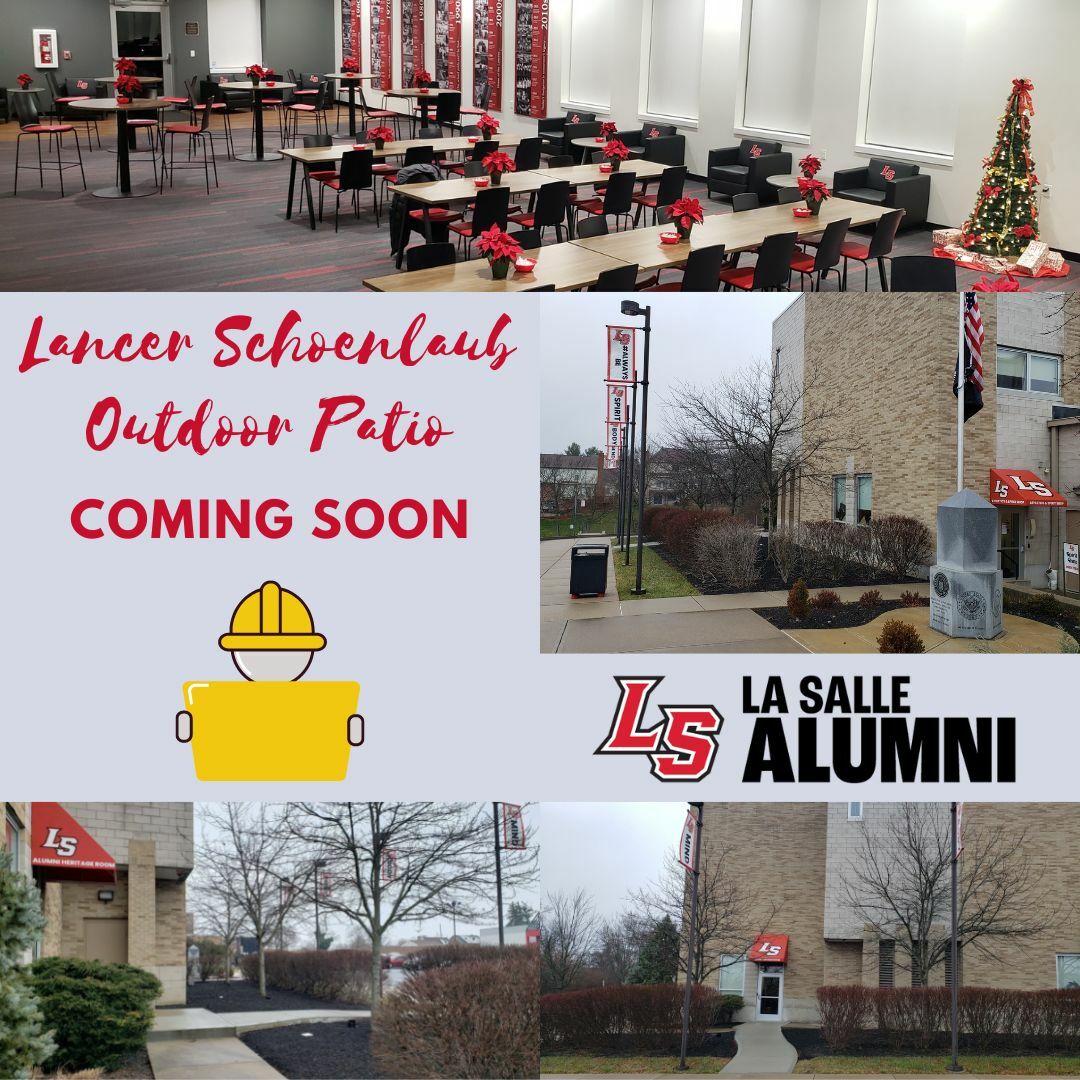 The Kelhoffer/Schoenlaub Alumni Heritage room has become a very popular place to be. In the last year and half it has been a main throughway for all things going on at La Salle High School.
It will continue to be improved upon as it will soon have its very own outdoor Schoenlaub Lancer patio....